Does Acupuncture Work?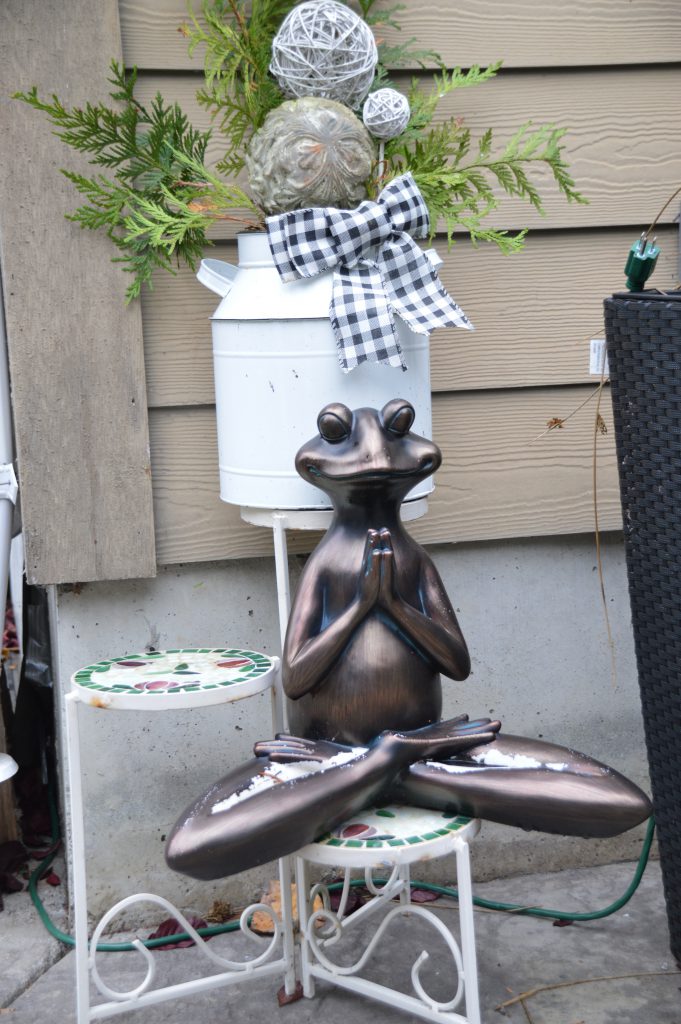 Review our latest testimonials and discover the power of our acupuncture services. Does acupuncture work? These testimonials will show you exactly how it can change your health, well-being and create a more fulfilling life. With acupuncture services Qualicum, BC, you will find a new level of well-being and health that other holistic or medical remedies can't provide.

I had a bad sore throat and swollen for weeks and have been seen by a doctor at Burrard clinic. After rush through times, the doctor didn't have any answers and suggested blood test. I had to wait for 4 business day for results. I did tests on wednesday and and didn't get any reply for 7 days. After 4 days of pain, I consult with dr. Salin at Salin Acupuncture. She immediately has answer for me and prescribe me herb medicine. I felt better within 36 hours and back to full health before the Burrrad clinic contacted me. I would highly recommend to go to Salin Acupuncture for any of your pain concern.

At 50 years of age, I have struggled with my weight all my life. I was referred to Salin and have I never seen a doctor this kind. She spend a lot of time consulting with me to find out my life history in order to better understand my medical issues. My family doctor never took the time to find out what might be the cause of my problems. Just give you a pill and send you home. After treatments two times per week for one month I lost one inch from my waist and I feel thinner. Salin consulted with me on my change of diet and lifestyle which resulted in me feeling better than I ever felt in my life. I am able to do things I didn't do before and my confidence and self esteem is the best it's ever been. Finding someone who genuinely cares for their patients is hard to find. With Salin I got the best care ever. I would recommend her to any of my family or friends for any of their medical needs.

Thank you so much for curing all my pain. Now I can sleep through the night. I had so many problems. Neck pain, shoulder pain, knee pain and leg pain. My family doctors recommend me to see an acupuncturist. I hope god will give you more power and strength so you can help more patients that are in
need of your services.

In 1997 I was involved in a car accident which left me with soft tissue damage to my neck and shoulders. Over the years I experienced neck and back pain with numbness down my right arm to the point I could not even lift my arm. I spent years going to the Chiropractor and Massage Therapist. I got temporary relief but no long term relief. After seeing Salin for acupuncture she was able to release a pinched nerve in my neck which had been causing the numbness to my right arm. My neck and back pain doesn't bother me anymore and I am able to gain true mobility of my neck again. Whenever I feel tightness I will go to Salin for a tune up. I can't believe the results as I was not a believer of acupuncture until I actually had the treatments.
I would strongly recommend to anyone who has neck or back pain to try Salin Acupuncture.

I've had eczema all my life. The peak of it is in the summer time, when it is really dry and hot out. Salin prescribed me some herbs to put in a cool bath, and some herbs to make tea out of, on a hot day. The bath herbs really relieved the itch and the tea helped to cool my body down, so my eczema wasn't as itchy. The tea tastes really good too. I starting taking these herbs when I was 10 years old, and my eczema hasn't come back since. I also have insomnia, so Salin applied a needle directly between my eyebrows. She leaves it in for about 10 minutes, and I fall fast asleep, and don't wake up during the middle of the night.

I never thought that Acupuncture could treat Bell's Palsy. After talking to my mom, she recommends me to see Salin. I was so scared that my face will never get back to normal. My mouth was all droopy and I
couldn't hold the food in my mouth. My left eye and my nose were also droopy. After my second treatment with Salin I started to see that my face was getting better and five treatments in 2 weeks, my face was back to normal. I was lucky to find Salin who could fix me in such a short time period as my condition could have taken more than 4 months to get better. I would recommend Salin for people who have Bell's Palsy.

I've never tried acupuncture before, until my friend convinced me to. I had pain on my left arm for years and I also had lower back pain, due to heavy lifting at work. Taking painkillers helped only for a few hours, then the pain comes back. After my friend told me about Salin, I thought that I should give acupuncture a try. The needles are very small, thin, sterile, and disposed after the first use. (I thought the needles would be bigger and thick like in the movies). I don't feel the needles at all. I feel something that Salin calls " a sensation" running from my shoulder to my finger tip. The "sensation" from the needles on my buttocks run through my leg. About 2 hours after the treatment, I felt much better. The next day, the pain is all gone."

When I was young I could easily and quickly let go of all bad energy and stress. Through the years I forgot how. I carried too much forward. Thanks to Salin and her specialized techniques in acupuncture, cupping and herbal remedies I can breathe again. I am more relaxed. I am able to clear my mind for the first time in years. I am able to let go of all stress and in doing so I feel like I'm 16 again.
Thank you Salin

Thank You! Thank You! Thank You!
You have done what a series of doctors, physiotherapists and pain specialists could not do. After hurting myself in yoga class and living in constant pain for two years, your acupuncture treatment has finally freed me from back, neck and leg pain. You have given me my life back. I can now exercise and sleep throughout the night again.

I don't like to take Western Medicine if not necessary. When my family doctor said I needed to take the medicine because my blood pressure is too high, I didn't know what to do. My friend at work recommend me to see Salin. With acupuncture treatments and a custom herbal remedy, my blood pressure was back to normal. She also recommend me to adjust my life style to be healthier. Now I never felt better. Thanks to Salin.

Wish to thank you so much for all your help and information both to myself and Ian and for all your good work. I so enjoyed the great massage, and the cupping and acupuncture, it has made such a difference to my neck and back pain due to my arthritis and lifting heavy articles etc.
I can't recommend you enough to my friends, as you have been the best so far in the treatment for my arthritis in upper and lower back. GREAT JOB.
We will miss you so much wish we could take you to Europe with us!!!

Having come to Canada on a Holiday from Holland. I never expected to end up in Salin Acupuncture Clinic. During my time in Canada. I traveled to Alberta visiting friends along the way. After a few weeks I spend time doing carpentry and did some heavy lifting. Bad idea, as I sprained my lower back and was in severe pain during my return to Vancouver. By that time I had difficulty to function normal, could not bend my back ,or put my socks on. A good friend of mine made the suggestion to try acupuncture to relieve the pain and discomfort . I made a appointment with Salin acupuncture clinic for my first treatment. Doctor Salin ask me a lot of questions and took her time to find out exactly how I had injured my back and where the pain was located. She then proceeded to give me my first treatment, which took about forty five minutes. I made another appointment for my second treatment which I received three days after my first appointment. A few days after my second treatment my back had improved by 80% and I could function again. Doctor Salin recommended a third treatment which I was grateful for, because a few days after my third treatment my back pain was completely gone and I was able to spend the last week of my holidays in Vancouver pain free. What a relief!
I would recommend Salin Acupuncture to anyone with a back problem, or any kind of pain problem. I was impressed by her professionalism and the time she took to locate the problem and cured me.
Thank you so much Doctor Salin!

Salin Acupuncture gets my two thumbs up and five stars for quality of service, expediency of service and for something that is rare these days in clinics – compassion and empathy. In three visits Dr. Salin Webb was able to treat my acute neck pain ( which I had been hospitalized for a week prior) taking it from an unbearable state ( not being able to turn my head to the left or get out of bed without excruciating pain) to a pathway back to functionality and normalcy. I highly recommend this clinic!!

Recently I visited Salin Acupuncture. For the past few years I had difficulty sleeping. I tried all kinds of different avenues with no success. After Satin's treatments with acupuncture I am able to sleep the whole night and feel better than I have for many years. I have more energy and feel more productive as a result. I highly recommend Salin Acupuncture.

It is very seldom to find a practitioner who puts their heart into every treatment. Salin is a very intuitive and thorough acupuncturist.

I'd highly recommend Salin Acupuncture, after 2 visits my knee is feeling so much better. Very professional, and a lovely space.

I hurt my neck and shoulders I couldn't move or turn them around. And after coming to your place 1 time my pain is all gone the next day, thank you so much I rate this 10/10.

For 30 years I fought a chronic cold-like / allergy-like symptom. I could not go to any social function without having to take cold or allergy pills. I saw about 20 different doctors, from modern to traditional doctors. I spent more than $10,000 trying to heal myself. By the time I met Dr Salin , I was in a state of "I don't think this will work but I have to try it because I'm desperate ". However, to my surprise, she took the time to interview me about the history of my symptoms. She prescribed a custom-made-for-me herbal medicine. Within 5 days I felt much better and all the symptoms had disappeared. 30 years of torture ended in just 5 days. I would highly recommend her.

After moving from Ontario my wife and i were looking for an acupuncturist. After one false start we found Salin and i am very pleased with the results. Her treatment is effective and and her demeanor is wonderful. She also takes the time to ensure a full review your needs even though I was just continuing treatments I previously had (in Ontario). Salin recommended other changes in my day to day life that has also helped me. My issues were lower back related.

I was referred to Sailn, by one of her clients, for chronic back and knee pain, which was keeping me up at night. I received three treatments, over two months, and have been pain free for seval months. These treatments have changed my life.
Salin is very through and asks relevant questions to deliver a personalized treatment plan. She is concerned with providing a high level of care and often provides additional information including stretch techniques to aid in recovery. I highly recommend Salin Acupuncture.

I have been a client of Salin's for 5 months now. I have been suffering with chronic hip, low and middle back pain for years, which I have been managing through regular registered massage therapy treatments. Although those treatments have been beneficial, the relief was only temporary. After my first acupuncture treatment with Salin, my pain disappeared in the targeted areas and I have been living pain free for months. I was in disbelief !!!! I continue to see Salin regularly for maintenance as I am an active person and my body has never felt better. The location is convenient, close to highway access in a country setting. Very peaceful and beautiful. Her office is clean and I feel very relaxed when I am there. Salin listens, takes lots of notes during each treatment and appears to be just as invested in my health and well being as I am. Thank you Salin!!!!!! I have since been referring my friends and family to her.

I tried Facial Rejuvenation at Salin Acupuncture. I can see the difference right away. The complexion is brighter. After a few treatments, my skin looks more firm and more clear. During the treatment Dr. Salin asked me all kinds of questions about my stress, my life style, my energy, my appetite,… She said she treats body as a whole. Beautiful face starts from inside out. I am so happy with the treatment.

I was looking for a holistic and natural approach to facial aging. I am so pleased with the series of facial rejuvenation treatments that I have been receiving from Dr Salin. My skin tone and texture have improved dramatically, and my forehead furrows have diminished. But the effect I feel in my whole being is what sets this service apart. The restorative hands of this skilled practitioner is beyond just 'face value' but the entire body feels nourished and cared for.

You tried so hard and took so much time to bring comfort to the pain I'm in. You explained your treatment so well to me so I could understand the reasons for what you did today. Thank you Salin.

I didn't have to wait. Salin is always on time. She takes great interest in my condition and always asks how the last session compared to the previous one. My pain has shown much improvement. Salin's treatment area is very clean and organized. And we always have some great chats. See you soon Salin.

I started seeing Salin when my husband and myself were trying to get pregnant. We had tried for four years with no luck and was in the process of a third ivf embryo transfer when I started acupuncture treatment. Salin was extremely knowledgeable and it resulted in a successful third transfer. We now have a beautiful healthy baby girl. Thank you!

Dr. Salin is my best acupuncture doctor of all time. I have tried several doctors before I found her. She is so professional and constantly provide customized treatment to each patient. Her caring and focusing to help her patients is touching my heart. It was a big loss to me that she relocated to Nanoose Bay. If you live in the area, please give her a try. When you need to deal with needles and heat (from cupping), you need someone you can trust!!!!

I've had back and shoulder pain for a while before I made an appointment to see Salin. Her extensive knowledge and exceptional service makes her the only acupuncturist I trust. I recommend a combination of acupuncture and cupping in one visit if time permits. You will leave feeling lighter…healed.